Join Us
for our Week­ly Services!
We offer both in-per­son and online gatherings.
SER­VICE
TIMES
Sat­ur­day — 4pm, 6pm
Sun­day — 8am, 10am, and 12pm
Sun­day Night Wor­ship — 2nd & 4th Sun­day each month at 6 PM
Wednes­day Night Bible Study — 7pm
Our team is tak­ing extra time to thor­ough­ly clean and dis­in­fect spaces before, dur­ing and after every ser­vice. You'll find hand san­i­tiz­er sta­tions at var­i­ous loca­tions around the campus.
TRANS­LA­TION
INFORMATION
We are excit­ed to offer Russ­ian, Ukrain­ian, Roman­ian and Span­ish trans­la­tion dur­ing 12 PM ser­vice. This trans­la­tion ser­vice is avail­able for both our in-per­son and online ser­vices. To get start­ed you will need a smart phone and a set of head­phones. You will down­load the Inter­ac­tio app from the App Store or Google Play. Once down­loaded, open the app and enter the code 2700. Select your lan­guage, then press play! You will now be able to lis­ten to the teach­ing in real time. Feel free to call our office if you have any questions.
We offer ASL inter­pre­ta­tion at our 6 PM ser­vice, in-per­son only. If you would would like to uti­lize this ser­vice, we have spe­cial seat­ing reserved. Feel free to con­nect with our office or see the info table for more information.
What to Expect
Our ser­vices are sim­ple and casu­al. Acts 2:42 offers a clear descrip­tion of what the ear­ly church was like. It is our desire to fol­low this mod­el as close­ly as pos­si­ble. On Wednes­day nights, we meet at 7pm to study through the Bible, book-by-book, and the week­end teach­ings usu­al­ly high­light a par­tic­u­lar verse or sec­tion from the upcom­ing Wednes­day night study.
If you plan to attend one of our ser­vices, you can expect the fol­low­ing: — Casu­al attire and atmos­phere; noth­ing fan­cy — Bible study that is applic­a­ble to dai­ly liv­ing — Earnest wor­ship that is uplift­ing and bib­li­­cal­­ly-based — A Children's Min­istry that pro­vides a safe envi­ron­ment where kids can learn about Jesus — Park­ing that is locat­ed in sev­er­al park­ing lots that sur­round our build­ing; atten­dants will steer you to a spot. Chil­dren from age 0 to 5th grade are encour­aged to go to their class­es pri­or to the service.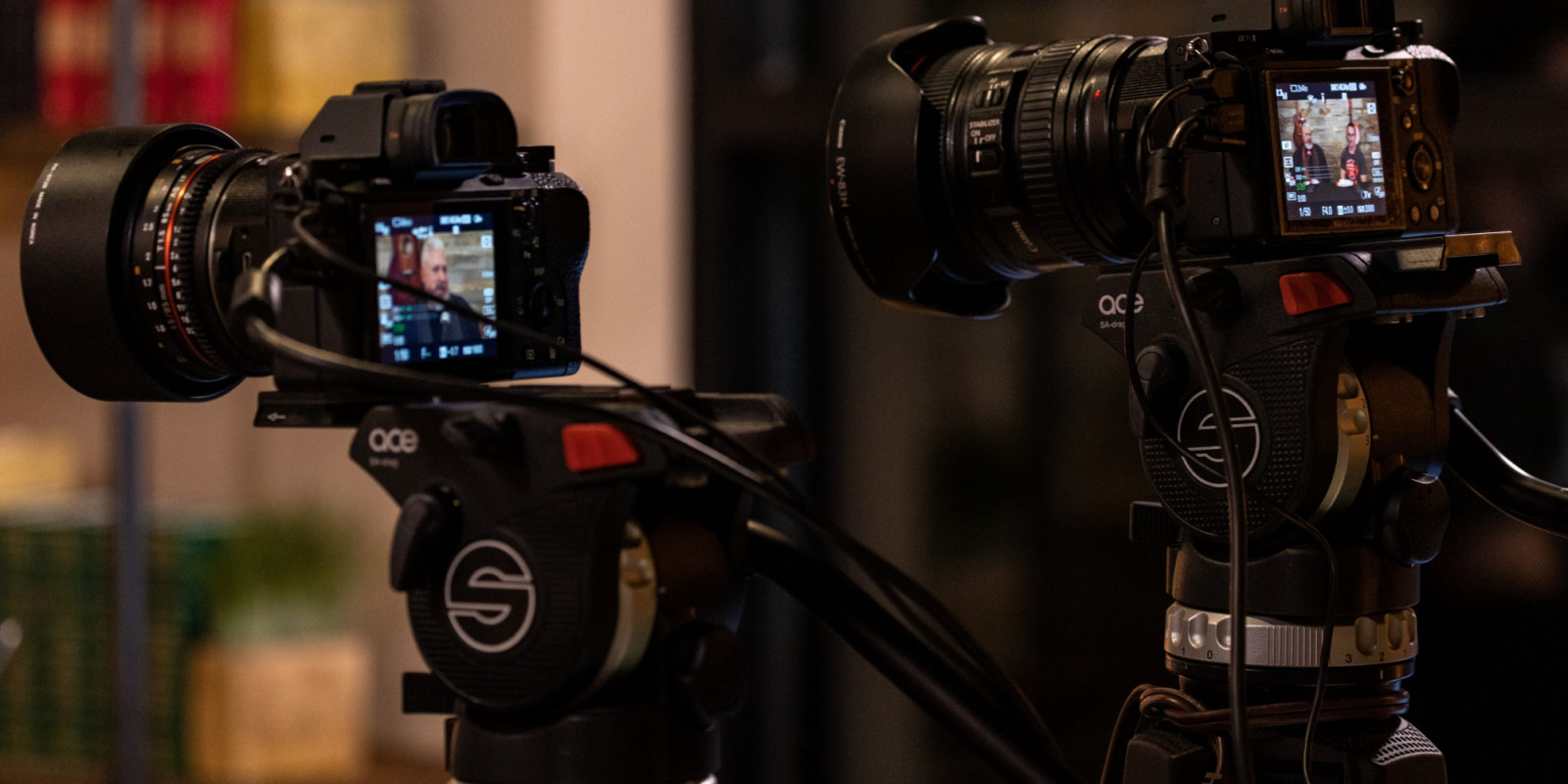 Live Stream
Join us online at any of our services times listed above.
Athey at Home
Resources for you and your family to connect with our church family from your home.